DGC was proud to partner with the Boston Bar Association for a webinar on September 16th, "Why Now is the Time to Gift Assets at Lower Valuations." This webinar was open to non-BBA members as well as BBA members.
Laura Barooshian, CPA, MST, AEP®, CAP, Kimberley Train, CPA, ABV, Jon Klerowski, CPA, ABV, CFE, and Sahri Zeger, JD, MBA, members of DGC's Private Client Group and Advisory Practice, discussed how high lifetime gift exemptions coupled with lower asset values create a unique opportunity to leverage and efficiently transfer assets—and why now is the time to act! Ensuring that assets are valued appropriately is essential to achieving the maximum benefit of these gifting strategies.
Topics included:
Impact of the current political and economic climate on future estate and gift tax exemptions
Strategies to transfer assets more efficiently, utilizing the favorable interest rate environment with potential lower asset and equity valuations
How to ensure assets are valued appropriately to achieve the maximum benefit of gifting strategies
Why an appraisal report prepared by a qualified appraiser is critical to meeting the IRS's adequate disclosure standard
---
Now is the time for planning because of the convergence of several events: The current economic environment, the upcoming election, market volatility and the availability to gift tax-free. In the clip below, Laura Barooshian discusses the lifetime gift exemption and what we can expect going forward.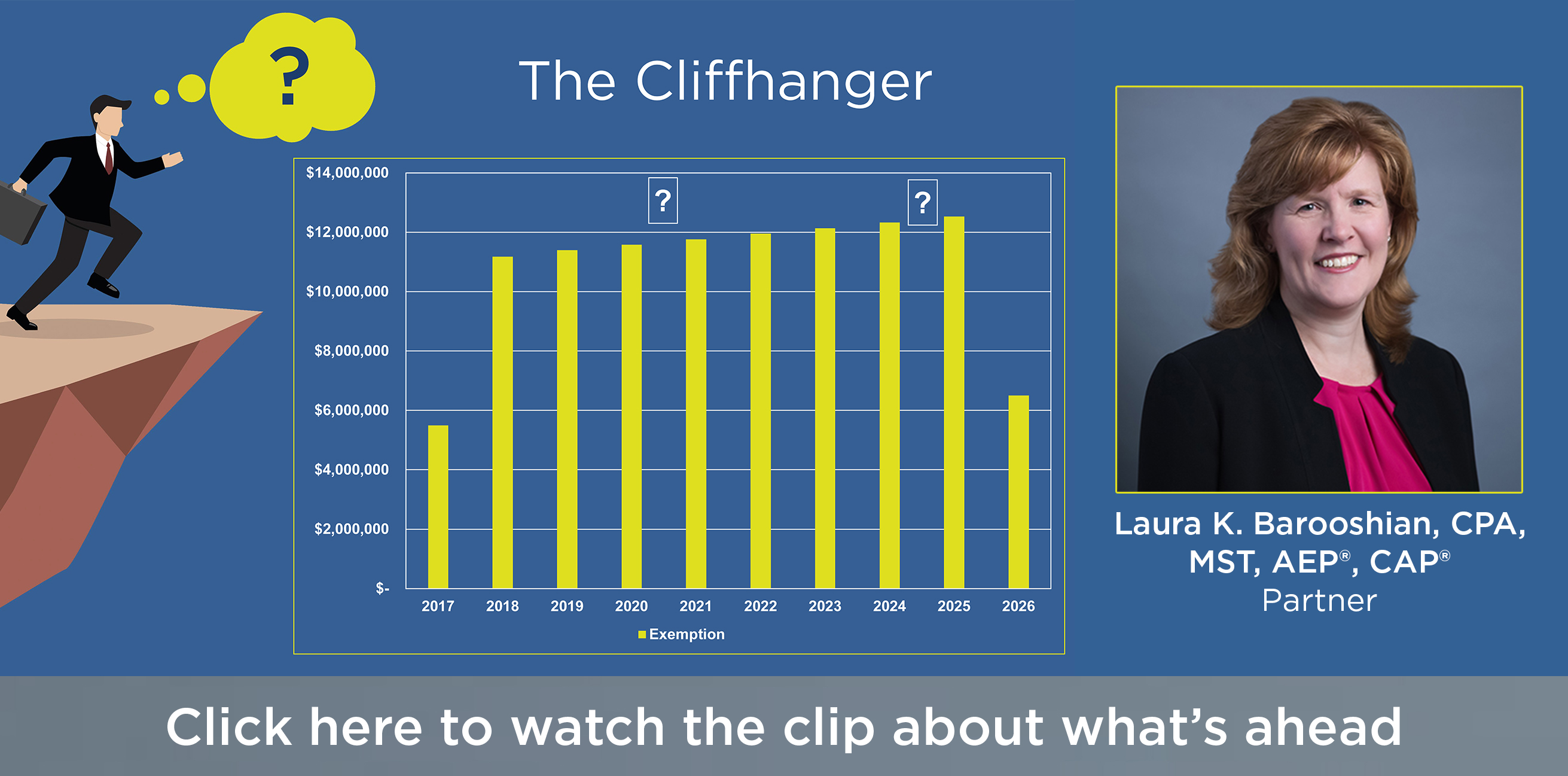 ---
Which gifting strategies will work best for you? In the clip below Laura Barooshian and Sahri Zeger discuss the generation skipping tax, charitable lead annuity trusts, and more.
---
Although individual facts and circumstances are what impact valuations, there are four key areas that are interrelated. In the clip below, Kimberley Train and Jon Klerowski discuss these in detail.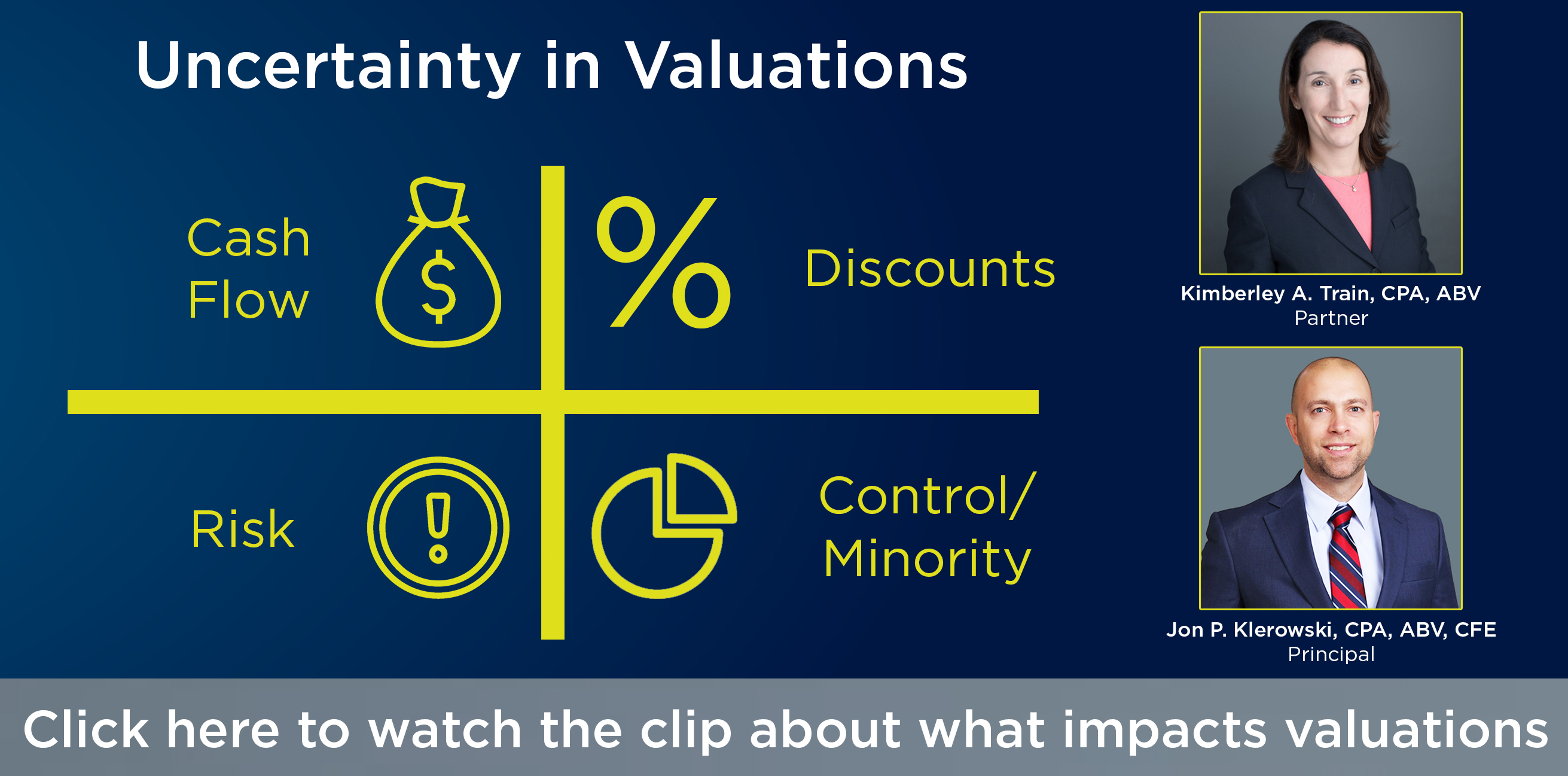 ---
To watch the entire webinar, click here.
DGC's Private Client Group and Advisory Practice work closely together to ensure all aspects of a client's situation are considered, and appropriate strategies are implemented. This collaboration about gifting strategies, valuation and other forward-looking planning techniques is critical.
To further discuss this, contact:
Laura Barooshian, CPA, MST, AEP, CAP at 781-937-5332 / lbarooshian@dgccpa.com
Kimberley Train, CPA, ABV at 781-937-5112 / ktrain@dgccpa.com
Jon Klerowski, CPA, ABV, CFE at 781-937-5729 / jklerowski@dgccpa.com